WHAT PEOPLE SAY ABOUT THE SHOW
Shirley Gorman Fantastic show we have been to Memphis six times and seen all sorts of entertainers but I've never seen one that looks and sounds like the king as Chris Connor, well done keep up the good work, I can't wait to c u again x
Mark Lennox I've never seen or heard anyone so alike.  I travelled from Ireland especially to see the show at the London Palladium and to be honest… it was the most amazing show ever…
Truly excellent… thank you Chris
Hazel McDermott Ellis I remember sitting in the cinema at the beginning of the seventies waiting for my idol Elvis, in the film "That's the way it is", with excited anticipation. And after it had ended I was left wondering what it would feel like to actually see him perform live, but unfortunately I never got the chance. But I think after the show at the palladium on Sunday, I got as near to experiencing that feeling as I would have got seeing the king himself perform. Thank you Chris for such a fantastic show and such an amazing experience I will never forget. You just get better and better the mannerisms are spot on. xxx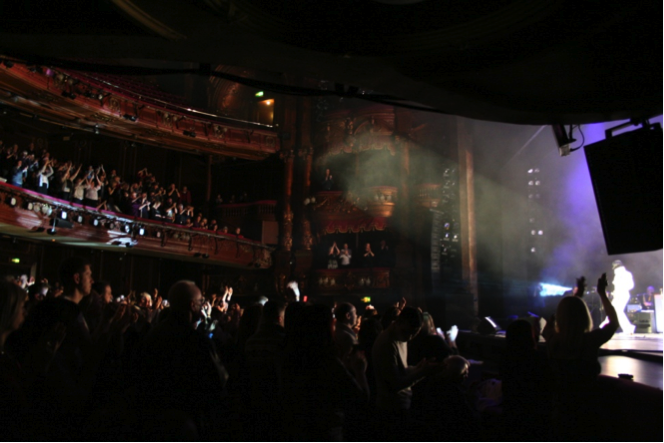 John Ferris  One word A WESOME !!!! Can't wait to do it again so many more people I know want to come next time
Sandra Whitehead Everyone who went to the London Palladium on Sunday night witnessed something amazing and outstanding something we will never forget and that's all down to Chris Connor, I wish you all could have seen it!  Seeing is believing x
Mark Mee Just coming back down to earth after the show, job well done to Chris and band!!!!!
Antony Wolfson   Chris, I've been a lifelong Elvis fan. I'm honoured and privileged to know Joe Esposito and Kathy Westmoreland through my music. I have to tell you, you were incredible. I couldn't fault it. I'm very, very fussy when it comes to Elvis Tributes. I loved every minute of the show. You are the closest thing I have ever seen to Elvis Presley.
Sara Prisk  It was an incredible evening from start to finish. The atmosphere in the hotel at the bar before the show was exciting and we all knew it was gonna b great….. it wasn't a great show it was remarkable, spine tingling, exciting, funny, voice of an angel (the angel that is Elvis) You truly are the worlds' best xx
Rachael Ellis Absolutely amazing! No words give enough credit to how good you were and how closely you resemble the king. We've seen a couple of your shows before and thought you were brilliant but this one blew them out of the water! You just get better and better. Loved the comedy moments and ad libbing and hearing you talk a little about the songs. And if only we could bottle that smile and charisma – pure magic! x
Mags Sherratt what an amazing night !!!  So glad we came to see you Chris, you were awesome!!
Terry Ferris We'll be at the next one too! You were incredible! x
Anita Madsen It was a truly AMAZING show Chris, you were outstanding as always.  You really deserve all the standing ovations.  When you sang 'I'll remember you', I had tears in my eyes.  It's a big favourite of mine, and you sang it truly beautifully, how touching it was. Omg, just writing this brings tears in my eyes. Thank you so much xx
Jackie Williams The nearest I will ever come to seeing Elvis live on stage was seeing your amazing show.  I saw you in Cardiff last year and couldn't believe my eyes or ears…..it was as if Elvis himself was on that stage!!! The Palladium didn't know what had hit it on Sunday and I am so glad to have been there, it was an awesome night. x
Marge Olney Chris no words can really explain how fantastic you were, you had to see the show for yourself and witness the feeling all your fans felt watching you on that stage. For me you were Elvis that night, and thank you for the best performance and closest thing I'll ever have of seeing the real thing..THANK YOU!! xxx
Jo Watts It was a real pleasure for me and my friends to be a part of it. What a wonderful night and a fantastic atmosphere.  I had goose bumps when you sang ill remember you it's a special one for me and so glad you do it.  I love the fact you are so lovely to your fans and it was lovely to see you after the show.  I can't wait for the next one. x
Jacqui Bell Mind blowing show Chris, you were fantastic, so glad I was there to see you at the London Palladium. That will go down in history as the best show ever! x
Shirley Gorman A fantastic show worth every penny , and what a performer the best we have ever seen thanks Chris x
Carolyn Walker Will remember this show forever
Susan Jackson Ferris  Thank you for being a wonderful entertainer on Sunday, you worked extremely hard on and off stage and your performance was amazing, many of us had tears in our eyes, and the hairs stood up on my arms. Brilliant xxx
Shirley Gorman  We came to the London palladium last night can I just say, what a fantastic performer you are , the show was amazing well done to you x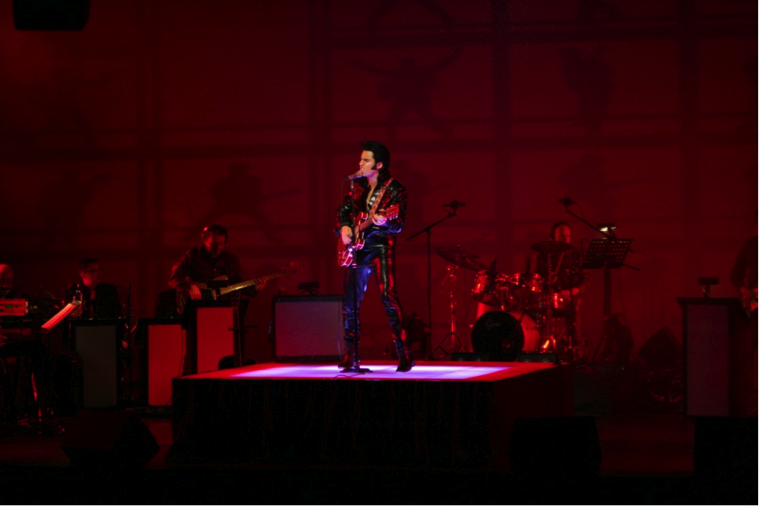 Alex Hamilton-White  An awesome show at the Palladium Chris, thank you. It was a true honour to watch you. But how on earth do you top that?? Knowing you, you will!
Bev Ludlow Thank you Chris for what was an amazing performance last night. You should b so proud of yourself.  Massive well done to you Lisa and the whole team for such a professional show, the setting, staging, and band were also awesome. Obvious a lot of money, time and effort was put into this but truly worth it
Janet Lee  Hi Chris, thanks once again for a brilliant show last night , we are all still buzzing, what a great honour to watch you. xxx
Jacqui Bell Mr Chris Connor, OMG! You were awesome last night, thank you so much, I would never have met Elvis in my lifetime, but you Mr Connor are just like him. The best show ever. There was a young ETA sitting next to me and he was crying. That's how good you are. Love you Chris. xxx
Antony Wolfson Just come back from watching Chris perform at the London Palladium. I have to say he's about as close as I've seen to looking and sounding like the man himself. It was a great show and from another professional performer to you Chris – you nailed it and respect where respect is due. My very best Antony Wolfson
Verity O'shea  An amazing show at the Palladium…already wanting an encore!!! Is Chris Elvis reincarnated?! Either way come to me Tiger…seat J43…*ROAR* ;
Gary Glenn Clarke  I have been around the world, and I have seen the best of the best Elvis show………………..but you are outstanding, when I saw you in London, I felt that I went back in time because in my eyes it was Elvis on the stage…………you were great, and I hope to see your show again soon…………tcb
Legends Wax As a figurative artist I have studied Elvis extensively from head to toe.
I was absolutely blown away by how close to Elvis you were. I appreciate the hours and hours of study you have put in to perfect the recreation of Elvis.
I actually felt as if I time travelled Back to 1968 and was seated at the NBC studios.
A truly amazing show, Thank you. James
Joe Brooks A six hour round trip, had I known what I was to witness, it could've been a 12 hour round trip and I would've done it. We were up in the circle and it is no exaggeration when I say that when you did "suspicious minds" the floor was actually bouncing under our feet from all the dancing along those rows, I'm sure anybody else reading this who was seated up there will confirm that, I think that's what they mean when they say "rocking the house"? It's safe to say that you actually did. I want to thank you for bringing a whole lot of what we all hoped for, and then some more. I genuinely believe that what sets you apart from many other ETAs is not only are you as a fantastic Elvis tribute, but a fantastic performer in your own right, I'm getting to thinking that many that night were appreciating the singer called "Chris Connor" as well as the man he pays tribute to. I wish you all that you deserve, and can't wait until the next time.
Nancy Richardson A truly amazing show!!!!!!!!!! Thank you so much! I was glad my husband was with me to witness this; you had me in tears with "I'll remember you" and many other songs to. You seemed so at home on that big stage!